The White Ribbon Mile is a short symbolic walk through the floodplains of the Oude Kerk in Oosterbeek to the memorial monument on the River Rhine. It is a reminder of the withdrawal route that the English and Polish soldiers took after the failure of the Battle of Arnhem in the night of September 25/26, 1944.
The route ran from Hotel Hartenstein through the woods of Oosterbeek to the floodplains near the Rhine and was marked with a white ribbon. A white ribbon is now only visible in the floodplains during the commemoration period in September.
White ribbons along the route, made from parachutes, marked the way to get to the river. These ribbons therefore became a literal lifeline for the military.
Exhausted from the fighting, they had to make their way to the banks of the Rhine through forests and the floodplains. They were hungry and sleep deprived, the weather was bad, pouring rain and it was a pitch black night. They journey was also made worse as they were targeted on their way by murderous artillery fire.
Almost all the remaining, mostly British, soldiers moved to the Rhine near the Oude Kerk to make the crossing. Unfortunately many did not survive this trip.
In 2003, a small monument was erected at the place where the men boarded the small boats manned by engineers. Unfortunately this monument is not normally accessible from the Oude Kerk and the path leading from the church which is known as 'Kerkpad' in Dutch.
A commemoration at night on the 25th of September near the river and a silent march at 21.00 hrs, marks the end of all Airborne memorials in the Airborne region in September.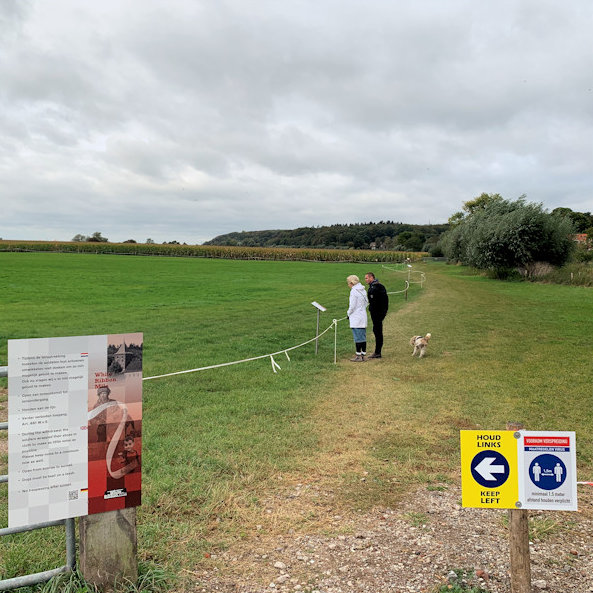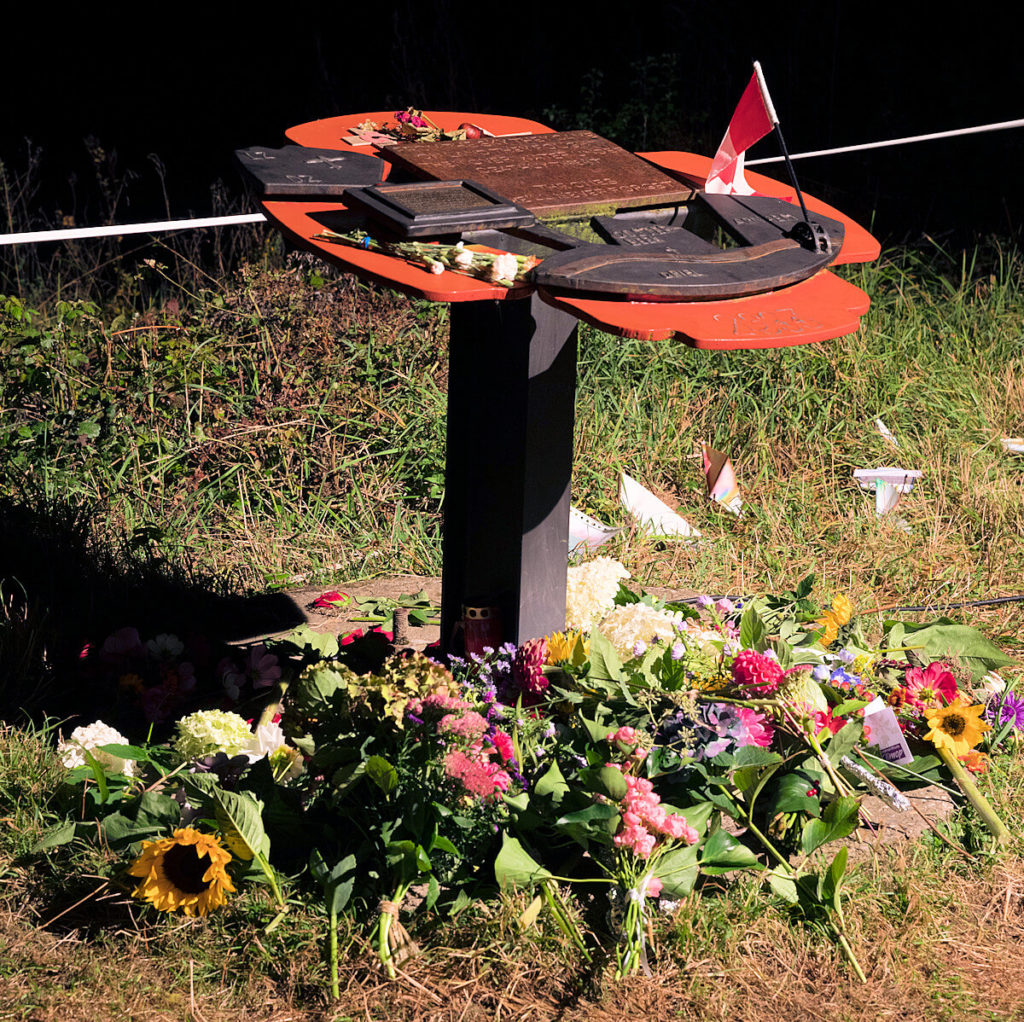 Town: Oosterbeek
Location: Benedendorpsweg
Date: September 25, 2023
Route open: September 5-25, 2023
Website: www.whiteribbonmile.nl/

Tel.: +31 (0)6 22 46 72 00