During this Airborne ceremony with an international contribution at the Airborne Square at the foot of the John Frost Bridge at Arnhem, all Allied soldiers are commemorated, who fell in battle whilst trying to conquer and hold the Arnhem bridge (John Frost bridge) in the 17 – 23 September 1944 period. British and Polish veterans, as wel as military and civilian officials, pay their respect to those who gave their lives for freedom by laying wreaths.
The event is preceded by the 'March over the Bridge' whereby massed Pipes and Drums RBL The Netherlands and Standard bearers cross the famous John Frost Bridge in a slow march into Arnhem. The ceremony is traditionally accompanied by the Arnhem Scouting Band.
The wreath laying ceremony is nowadays followed by a multimedia event 'Bridge to Liberation Experience' at the quay of the river Rhine.
The 'Airborne monument' in Arnhem is a war-damaged column of the former Palace of Justice and is on the list of National Monuments. The column is placed on a pedestal. The text on the column reads: '17 SEPTEMBER 1944 '.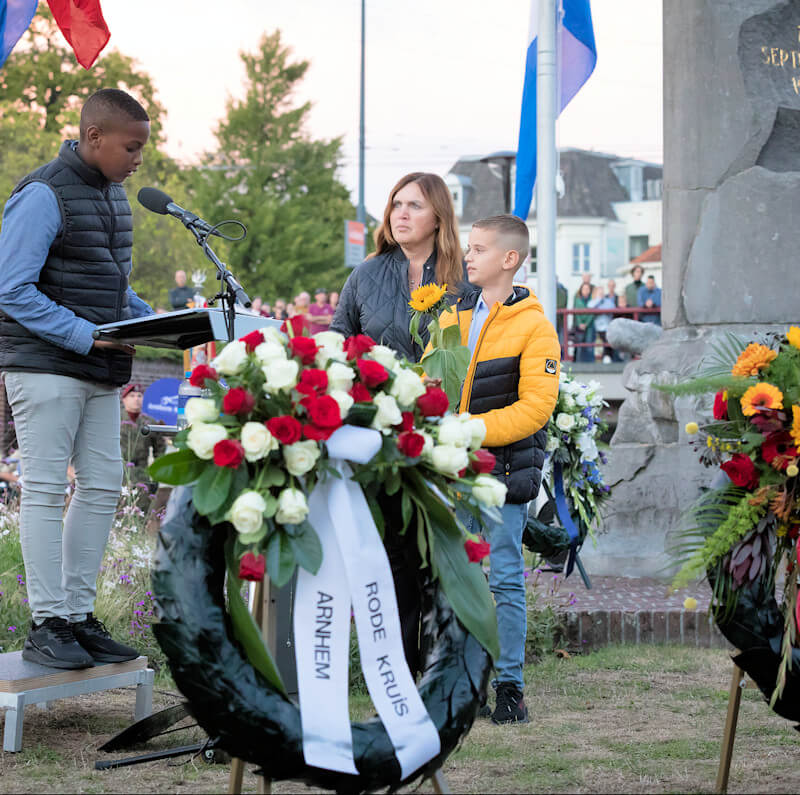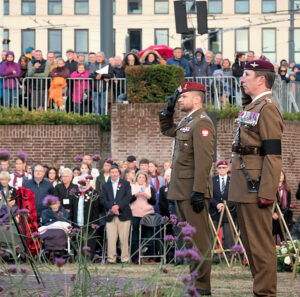 Town: Arnhem
Location: Airborneplein
Date: September 15, 2023
Time: 19.00 hrs
Tel.: +31 (0)26 3774611