The RAF Air Crew monument reminds inhabitants of Oosterbeek of the 241 allied soldiers of the British and American Air Force, killed during operation Market Garden. Amongst them were 141 RAF, 49 RCAF, 12 RAAF, 5 RNZAF, 1 RSAF, 4 Polish and 21 USAAF.
The monument is a bronze eagle on a black granite column, engraved with the words:
John 15:13
Greater love hath no man than this, that a man lay down his life for his friends"
To the memory of the Royal Air Force, Commonwealth and United States Aircrew who died on Operation Market Garden, September 1944.
"In Memoria Aeterna"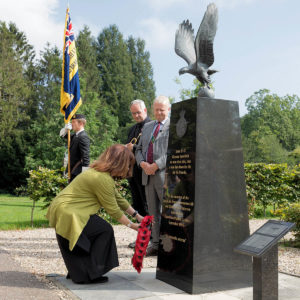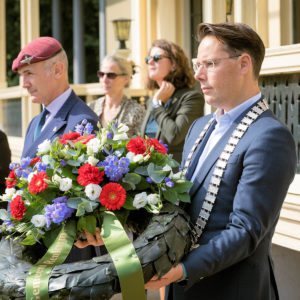 Town: Oosterbeek
Location: Utrechtseweg behind Airborne Museum
Date: September 16, 2023
 Time: 14.00 hrs