The Ginkelse Heide (Ginkel Heath) near Ede played a crucial role in the September days of 1944, with the landing of the British paratroopers.
An impressive commemoration takes place every year on Ginkel Heath near the Airborne monument, in the presence of dignitaries from the various allied countries. The Airborne mayors, aldermen and representatives of various Airborne organizations also lay wreaths out of respect for the fallen from the Battle of Arnhem. School children from the municipality of Ede remember those who fought for their freedom.
The commemoration program also includes the landing of paratroopers from different countries as part of Operation Falcon Leap. The number of paratroopers varies every year. The municipality of Ede shows the latest information about this commemoration on its own website.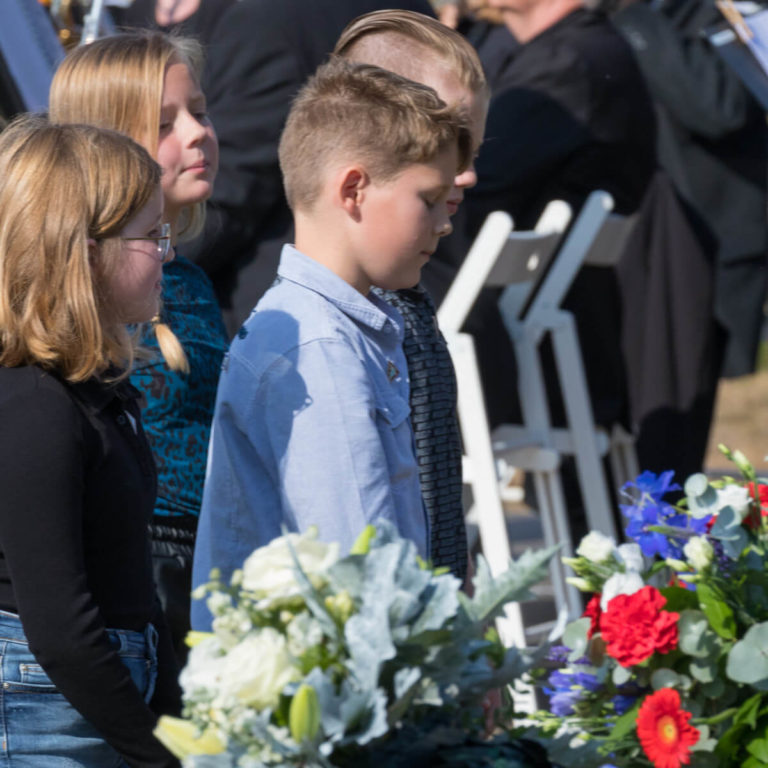 Town: Ede
Location: Ginkel Heath
Date: September 16, 2023
 Time: 11.30 – 12.30 hrs
Tel.: 14 0318 (in Netherlands only)
Int. Tel: +31 (0)318 68 00 26.